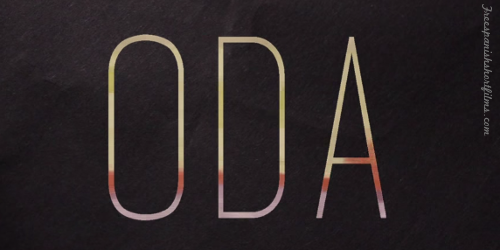 Oda begins with a train. There are plenty of people on board, many of them (im)patiently waiting to get to their destination. A young woman breathes in deeply, then starts to dance. She looks at the passengers, and moves to an internal rhythm. It seems odd, yet beautiful, especially since this film finds its significance from a real-world tragedy that happened in 2012.
This film is a short homage to a train wreck known as the 2012 Buenos Aires rail disaster, AKA the Once Tragedy. Besides a moving performance, Oda also offers information and audio clips about the disastrous event. All in all, this is very poetic, musical, and moving.
(This has two versions: a 3-minute one and a 7-minute one. Both versions may be viewed on YouTube, Vimeo, and other video hosting sites, with or without English subtitles. Here's another film featuring a dance, this time with puppets. And here's an animated short film involving a train.)
---
Oda, on YouTube (7-minute version)
The 7-minute version of Oda may also be viewed on Vimeo.
Oda, on YouTube (3-minute version)
The 3-minute version of Oda may also be viewed on RTVE.es (no subtitles) or on the Jameson Notodo Filmfest website (English subs).
Directed by Charo Venegas Calderon