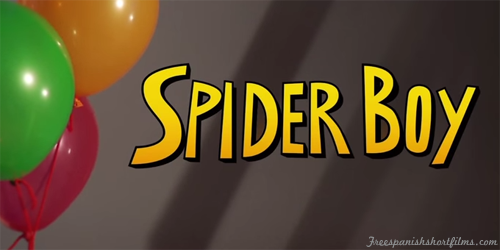 Spiderboy is a short film about a young boy. While some people may not believe in Santa Claus, this little kid knows that there's someone out there with superpowers who could fulfill his wish. He sends off his special message via balloon, and waits for the next day. As soon as he wakes in the morning, he runs to the Christmas tree, and may just find what he's been wishing for.
This short film is more than just a boy's wish to be super. It's also got a heartfelt and tear-jerking cause behind it. It helps that the little boy's cuteness shines throughout the film, but the simple words of a concerned young boy is very effective in touching one's emotion. Oh, and yeah, the credits look great, too.
(This is available on YouTube and Vimeo with and without subtitles. Click here for another film about a little boy and his own wish. And click here for a film about a boy learning a valuable lesson from his father.)
---
Spiderboy, on YouTube (no subtitles)
Note: The English subtitles on Vimeo are much better than ones in closed captions on YouTube.
Spiderboy, on Vimeo (English subtitles)
Directed by Ignacio Estaregui