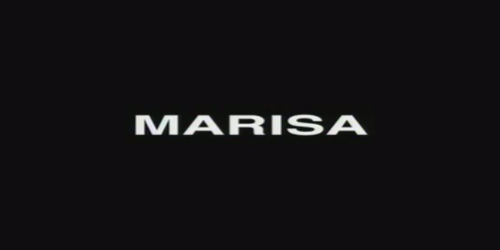 Marisa is about a woman. Or, at least according to the man who loves her, a woman who is also several women, depending on the place and time. He goes about looking for the Marisa he loves, only to discover that she's changed into someone else again. As time goes by, it's getting harder and harder to find Marisa. Will he ever be able to find her again?
This film is a curious tale is about a man in search for his one and only Marisa, only to find her constantly changing. With a simple monologue, psychologists' perspectives, and hundreds of women shown in just three minutes, we rediscover the journey of one man and one woman who are trying to make sense of the changes that happen to every person. Amazing story-telling here.
I was impressed by how the story was told in this short film, but I was a little affected to know about just how inevitable change is in our lives. What about you? What are your thoughts about Marisa and the man's quest to find her?
(Marisa is available on Vimeo and YouTube, with and without English subtitles, respectively. Click here for a story about a man who falls in love with her. Click here for a film about a man trying to forget about her. And click here for a feature film about a woman falling in love with a man who is searching for himself.)
---
Marisa, on Youtube (no subtitles)
Marisa, on Vimeo (English subtitles)
Directed by Nacho Vigalondo