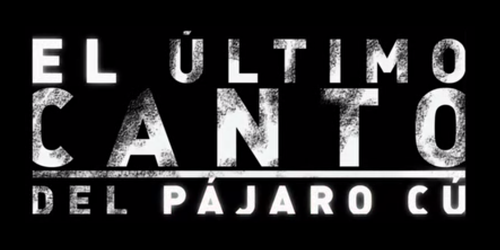 El Último Canto Del Pájaro Cú (English: The Cu Bird's Last Song) begins with a guy in a hospital bed. He can't fall asleep, although his roommates ask him to do so. So, he does the next best thing, and that is to look back at his memories. As he reminisces them, steady beeps and sounds accompany his glimpses of the past.
This short film about a man looking back at his life is curious, yet somewhat sad. I suppose when you've got nothing to do but think, you can't help but remember regrets, random people you meet in life, and memories that you mix up in your head. And that's all you can do to the accompany of that song of the Cu bird, a bird from a rather interesting Mexican folktale.
I can remember the few times when I was forced to stay in a hospital bed due to an illness or emergency. There's something about being stuck there and having little to preoccupy me that made me drift into random thoughts myself. What about you? Have you ever had those times when you remember odd things just because?
(El Último Canto Del Pájaro Cú is available on Vimeo with no subtitles. Click here for a film about another person – a kid this time – stuck in a hospital bed. Click here to see another film with an ending reminiscent of the one here. And click here for an award-winning feature-length film by the same director about some kids looking for a hospitalized man.)
---
El Último Canto Del Pájaro Cú, on Vimeo (no subtitles)
Directed by Alonso Ruizpalacios