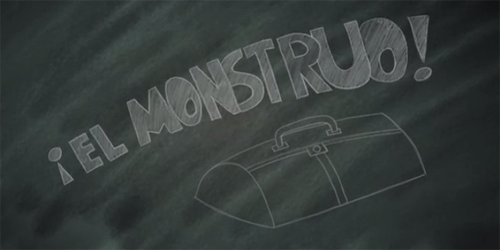 El Monstruo starts with a taxi cab driver. One day, he picks up a little girl, who is carrying a rather big bag. After some time, the bag suddenly begins to shake in her lap. The driver at first pays it no heed, but then he begins imagining what the bag can possibly contain. What in the world could be in that bag?
This short film is simple enough, yet the delivery of its message was done in a very interesting way. There was also a play on characters here, especially when it's not quite clear who the true monster is. Quite a surprising and curious endnote. Bravo.
I honestly didn't not know at first what to make of this film. The bag was definitely a point of interest, but there was something about the simple smile of the little girl that seemed off. What about you? What did you first think the bag contained?
(El Monstruo is available on Vimeo. Click here for another short film about a cute and seemingly innocent young girl. Click here for a film about a girl who's curious about an odd shop. And click here for a feature-length animated film about a young boy who discovers the curious world of Nocturna.)
---
Directed by Santiago Rocha