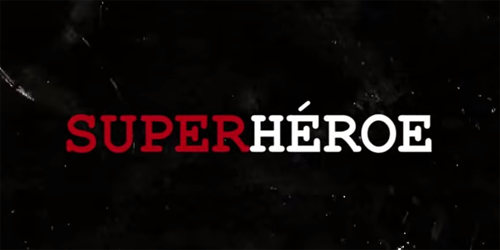 Superhéroe (English: Superhero) is about a man who is waiting to learn whether or not he can become a superhero. This kind of privilege, according to him, is only given to special people- special people who can affect change in the real world around them by getting a special superpower. Will he be blessed with this gift as well?
This short film about a special kind of superhero is honestly sweet. It's simple and short, yet the narration is full of meaning. I like how it placed a different kind of spin into looking at this kind of life-threatening challenge with a different mindset, one that can give hope not only to the person involved, but to other people as well. Heartfelt and beautiful.
I've known a few people who have been blessed with this special gift, and who have lived proudly on to tell their own stories of strength. What about you? Do you have a story to tell about a superhero of this kind that you personally know?
(Superhéroe is available with English subtitles on YouTube. Click here for another film about a kid who can become a superhero, too. Click here for a couple getting a special kind of medical result. And click here for an Academy Award-winning feature-length film about a man who is made to change his life after becoming a superhero like the guy here.)
---
Directed by Raúl Barrera