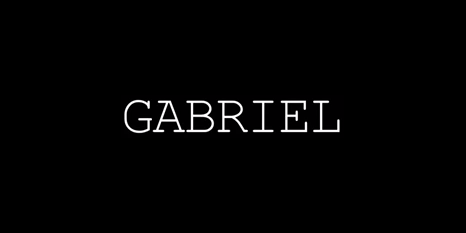 Gabriel is about a young man who lives in Berlin. One morning, he hears about a theatrical performance on bullfighting, and it gets him to think about his current scenario. He reflects about what he's doing there, why he's still staying, and of what more he could do. Will he do anything about it?
This is an interesting reflection about an existential crisis that can happen to the best of us. It reminds of when we used to dream seemingly crazy dreams, and questions whether or not this world can offer more than just a monotonous life. At the end of it all, will it matter? Maybe not to most, but perhaps it will for ourselves.
Have you ever felt trapped with your current life? I myself have gone through the same thoughts, and I'm glad to say that the difficult changes I've made to my life helped me become happier and more aware. I hope you find your happy place too, if you haven't already.
(This is available with English subtitles on Vimeo and YouTube. Click here for another film about a woman going through an existential crisis. Click here for a film about a traveler that "needs" to keep on traveling.)
---
Directed by Alice Cugusi