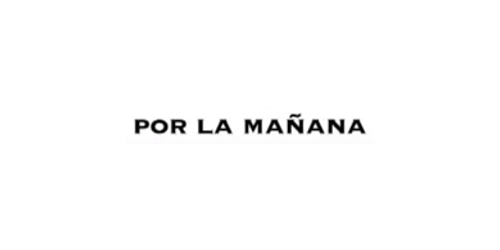 Por La Mañana (English: In The Morning) is about a woman and a man. The woman, Ana, lovingly cuddles up to her guy, Julio, while in bed, up until he gets ready for leaving. She then looks over the things he needs for the trip, and finds something in his suitcase that disturbs her. What exactly could it mean?
This film uses close shots and body language to tell the story of a relationship between two people. It features not only a fully loving heart, but also temptation, lies, and a lingering sadness. This feels very real, and quite sad, too. After all, it's always difficult when you find out anything unpleasant, and it can be doubly hard when there's little time to talk about it between you and your partner. Simple, beautiful, and heart-breaking.
Have you ever discovered something that could break your relationship with someone? I understand having a few secrets, but I personally would prefer things out in the open, instead of operating behind my back. Especially if it deals with a relationship that is very close to my heart.
(Por La Mañana is available with English subtitles on YouTube and Vimeo. Click here for a film about waking up next to someone you love. Click here for another film about a guy who may just be cheating on his partner.)
---
Por La Mañana is also available on YouTube.
Directed by Toño Chouza