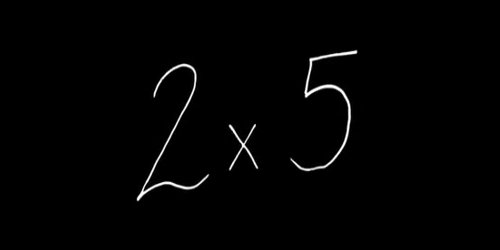 2×5 is about a little boy. He seems to live alone, since he eats his meals by himself and goes to sleep by himself, too. The next day, he wakes up to see that a note was left for him by his mom. Excited, he goes about his day, from eating on his own, to going about on his own, to looking longingly at the pet store on his own, too. However, one day, something catches his attention that might just change his daily life.
This short film is a sad, sweet film about a lonely boy with an absentee parent. It must be difficult for the young kid to go about life on his own, and just the thought of having a permanent companion must be something tempting to him. The pain and joy he must have felt for those few moments is something that, I think, most of us can relate to, especially in our search for something to appease our loneliness.
I love taking care of pets, and I've always thought of them as special companions that I can turn to when human ones are too complicated for my taste. What about you? Do you have any special pets you can call your personal friends?
(2×5 is available with and without English subtitles on YouTube. Click here for a film about a jolly man with a pet. Click here for a story about an old woman who loves her pet dog.)
---
2×5, on YouTube (no subtitles)
2×5, on YouTube (English subtitles)
Directed by Valentín Vergara