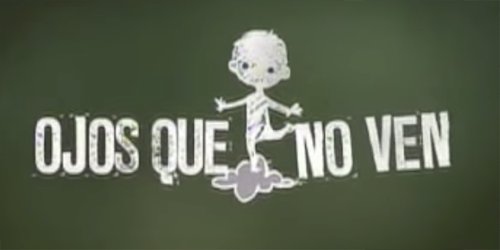 Ojos Que No Ven is about a young blind boy. He is thinking about how his mother is such an angel while they are walking in the street. She leaves him for a bit, but then, after a near-accident, she brings him to another place. The little boy is then left with an old man, and the boy tells him that his mother will come back after a little while.
This film is quite a bittersweet one. In reality, it could be hard to take care of a child with a disability, but surely it comes with such sweet rewards, too. There's also something to be said about looking through the innocent eyes of a child (especially a blind one), and how touching it could be when they ask the most curious of questions. This is definitely lovely, tear-inducing, and one to tug at your heartstrings.
I've always marveled at the capability of children to be so free about everything. I suppose there's truly something precious about their innocence. What about you? Are there any characteristics you find particularly endearing about children?
(Ojos Que No Ven may be viewed on YouTube with English and German subtitles available in closed captions. Click here for a film about a young boy's simple dream. Click here for a story about two boys and a man on a trip.)
---
Directed by Marysol Jasso M.