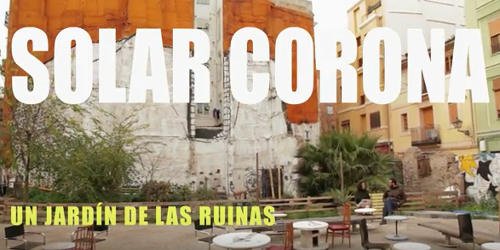 Solar Corona is a short documentary about a special public space in the town of Carmen, a place in Valencia, Spain. What started out as a simple area for a few sessions bloomed into something much more- a center of arts, a gathering area, and a cultural center. This is its story.
This is the real-life view into how a simple, supposedly abandoned lot turned into a public hangout and well-loved meeting space. It is amazing how the movement of a few people could very well make a wonderful change into a former eyesore. It is also surprising how they continue to nurture this place until today, with plenty of activities lined up. For more info, check out their website or Facebook page.
This kind of film inspires me, and knowing that these kinds of spaces exist in the world gives me hope. Perhaps I too should work on an initiative like this for my own neighborhood. What about you? Do you know any eyesore-turned-beautiful public area that you enjoy today?
(Solar Corona is available with English subtitles on both YouTube and Vimeo. Click here for a short film about another kind of area in the city, one filled with boxes. Click here for a documentary about people improving on themselves.)
---
Solar Corona is also available with English subtitles on Vimeo.
Directed by Bárbara Antonaya Soneira