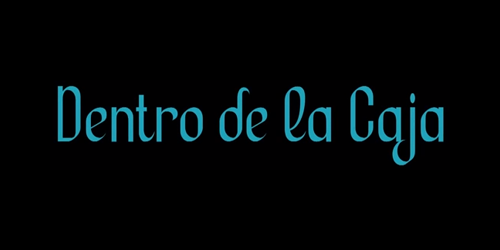 Dentro De La Caja begins with a woman looking for her shoes. Her partner starts to help her out, when he sees something that disturbs him. She happily goes to him with one of her shoes, and he confronts her about the box he found under the bed. She seems speechless and guilty, as he talks about how he doesn't like to have the box in his house. What could be inside the odd box?
This film is about the things (and people) we can't let go of. The memories seem very intimate and real, giving a very close view of how things used to be. It is enjoyable to see the close little moments that define relationships, and, perhaps, all the more painful to look back to. Overall, this film is bittersweet, showing the beauty and difficulty of falling in and out of love.
I know how difficult it can be to move on from experiences, especially if special attachments have been made with very memorable people. What about you? Do you have your own box that you've been secretly hiding among your things?
(Dentro De La Caja is available with and without English subtitles on Vimeo and YouTube, respectively. Click here about two people who can't move on, too. Click here for another story about a guy who came back because he can't move on too, or so he says. And click here for a full-length feature film about a guy trying to regain a lost love.)
---
Dentro De La Caja, on YouTube (no subtitles)
Dentro De La Caja, on Vimeo (English subtitles)
Directed by Bel Armenteros