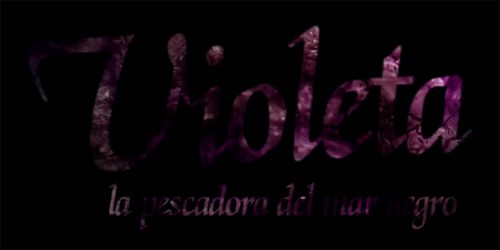 Violeta, La Pescadora Del Mar Negre begins in a rather gloomy-looking house by the sea, where a girl seems to be fishing. Amidst the dark atmosphere in the house, a pregnant woman is assisted by another woman in black. After some wailing, blood is shed, screams are heard, and entrails are found trailing on the floor.
This dark short film plays on themes of innocence and grime. There's also something about the surrounding darkness that seems to highlight the little girl's cuteness and light. I liked as well the odd suspense hanging about the house and its mysterious inhabitants. I suppose that's what happens when Violeta keeps fishing, with the bait fresh every time.
I really enjoyed how the stop motion animation did well to highlight this movie's chilling details and leading curiosities. What about you? Do you know of any stop motion animation films that could compare to this one?
(Violeta, La Pescadora Del Mar Negre is available in HD on Vimeo, and also on YouTube. Click here for another stop motion animation film featuring another trapped soul. Click here for another film filled with horrific images. And click here for a feature-length film about a woman wanting to restore another curious and creepy house.)
---
Violeta, La Pescadora Del Mar Negre, on Vimeo
Violeta, La Pescadora Del Mar Negre is also available on YouTube.
Directed by Marc Riba & Anna Solanas