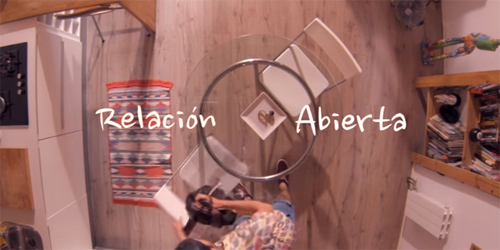 Relación Abierta (English: Open Relationship) centers around a happy gay couple that have been together for 5 years. One day, out of the blue, one of them decides to ask whether it's OK for them to have an open relationship. Interesting questions and considerations follow.
This award-winning film is a rather playful look into a the discussion of two people about whether or not they're ready to let random strangers into their relationship. While it's not unheard of nowadays to be involved with more than one person at the same time, it can be tricky to work out the considerations the couple has to work on – and this short movie brilliantly shows this. Either way, as we'll see here, in any relationship, open communication and honest discussions are very important.
Open relationships seem to be a trend today, especially since gender has become more and more fluid (and people more and more accepting). But what about you? What are your thoughts about open relationships? Do you think it would work for Oscar and Sergio here?
(Relación Abierta is available in HD with English subtitles. Click here for another short film about a couple talking about certain terms in their relationship, too. Click here for a flick about a couple talking about another "supposed" scenario.)
---
Directed by Carlos Ocho