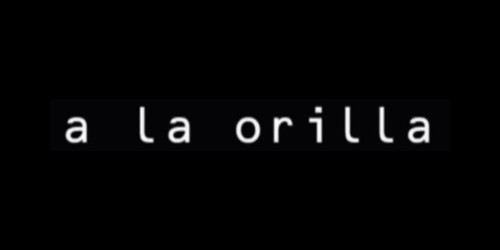 A La Orilla begins with a young boy's birthday, and he's just about to blow out the candles on his cake. He takes a while in doing so, but after being reassured by his sister, he blows them out. We then see him fishing with his father, as they happily talk to each other. Back in the present, however, we see the boy playing with his sister, while their parents have a loud discussion in the background.
This award-winning short film tells more in its characters' movements and gestures than its actual dialogue. Through a look into different scenes of this boy's past, and a few appearances of some curious fish, we can piece together a story that involves an angry father, a depressed mother, a reliable sister, and a secret crush. After all, growing up involves a lot of emotions, and without trust-worthy support, it can be easy to fall into doubt hook, line, and sinker.
The metaphors for the fish were confusing to me at first, but a re-watch of the fishing scene between father and son gave me a clue to their appearances. What about you? What do you think the fish symbolized in this film? Do you think the father can ever bring back that bond with the boy again?
(A La Orilla is available on Vimeo, YouTube, and Dailymotion with English and German subtitles. Click here for the story of boys who may just be curious about each other, too. Click here for another story about a girl with a special childhood friend. And click here for an award-winning feature film about a young man discovering his sexuality in his rented room.)
---
A La Orilla is also available without subtitles on YouTube and on Dailymotion.
Directed by Martín Turnes