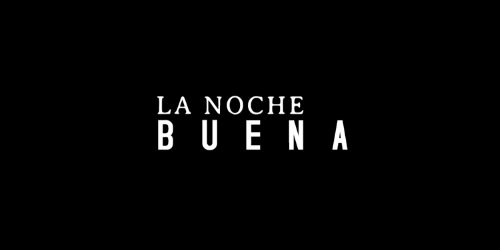 La Noche Buena is set in modern-day Cuba, where a couple is making their way past its busy streets. The guy seems rather nervous about meeting his mother's long-lost friend, but his partner reassures him. And so they meet the Cubans at the restaurant, where they talk of their everyday lives in either English or Spanish, and in the most awkward of ways. And as if the night couldn't get any more awkward, they end up having a discussion about taking the bus or cab.
This film provides a local Cuban flavor while telling a rather familiar story about feeling awkward around people we're not familiar with. (Notably, the director, who also starred in the film, mentioned that the story was based on his own real-life experience that had just the same amount of awkwardness. Check out an interview with him about the film here.) I suppose there's something about that feeling of privilege and luxury that some of us are blessed with that may compel us to do things that may come across in other ways to other people. All in all, La Noche Buena reminds us of those little awkward moments wherein we try to redeem ourselves with good intentions, but end up backfiring on us instead.
Having lived in a developing country for most of my life, while having the good fortune of visiting several developed ones, I know how it feels like to be on either end of the table. (In the auditions for the movie, an actress mentioned how she had a real-life experience about it herself, as she discusses in this video.) What about you? Have you ever felt the emotions any of the characters here experienced? Also, what are your thoughts about the movie's backdrop of Cuba?
(La Noche Buena is available with subtitles on Vimeo and YouTube. Click here for another story set in Cuba, this time in the 1960s. Click here for a story of how two people can connect despite the language barrier. And click here for a critically acclaimed feature film about two kids in Cuba fighting for their friendship.)
---