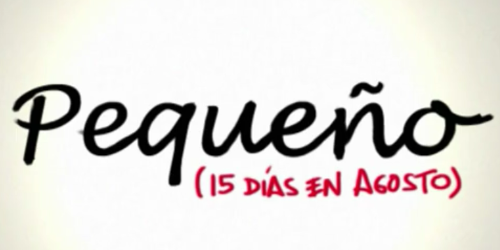 Pequeño (English: Child) starts off with a little boy. He is frequently asked what he wants to be when he grows up. He thinks the question seems complicated, since he sees a lot of unhappy grownups around him. He goes on to talk about who really gets to enjoy life, and how everything seems bleak as an adult.
This is an interesting look into how differently adults think compared to kids. Besides showing a highly complicated world where people seem to work unhappily for a few days of vacation a year, this film also highlights the simple joys of being a child. More than few grains of sad truth are talked about, especially since money, stress, and work are brought into the equation… But at least let the kids enjoy their youth.
Have you ever considered looking at the world with a child's eyes again? I'd love to advocate against stress and too much work, but I know that we are all doing what we can to support ourselves and our families. Well, at least remember to enjoy life while you're still living.
(Pequeño is available with English subtitles on Vimeo and YouTube. Click here for a story about a child wishing for something only a child would wish for. Click here for a film about a young girl going to the city to face reality.)
---
Pequeño is also available on YouTube.
Directed by Edu Glez