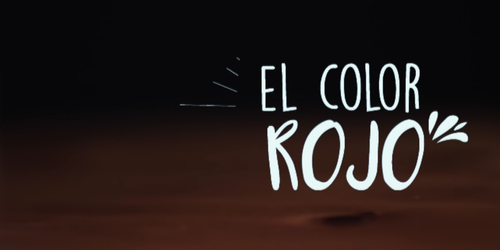 El Color Rojo begins with Gabriela, who has been noticing how Sara, one of her classmates, seems to be favoring the color red lately. While her friends laugh on, Gaby watches as Sara picks out the red candies in a pack. What could she be doing?
This high school story is a classic situation, and yet one very real and relevant, even today. After all, dealing with the tumult of emotions that comes with puberty, coupled with a host of familial problems and the occasional teasing, is not easy for many young people. It is especially so for those with not much of a support network, and the lack of one can easily lead to unnecessary, impulsive, irreversible decisions.
This has relatively pretty cinematography, and I enjoyed the little nuances here and there. I think that Gaby was very involved in the whole affair, but I suppose that's how it is when we're young and still observant. This also hit me hard, considering difficult my own teenage years were, and how many people still think that suicide is the answer – when it really ultimately isn't.
(El Color Rojo is available on YouTube with English and Spanish subtitles in closed captions. Click here to watch a film about a woman working for a suicide hotline. Click here for another film about an ex-boyfriend's feelings upon watching the aftermath of a death. And click here for a feature film about a man who fought for the right to a dignified death.)
---
El Color Rojo, on YouTube (English and Spanish subtitles in closed captions)
Directed by María José Ríos