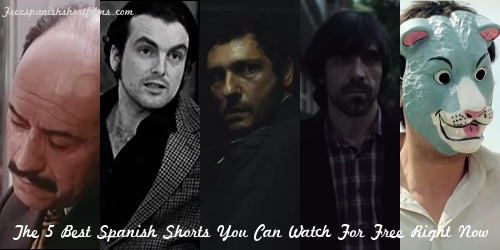 Since I post about Spanish-language mini-movies every week on Freespanishshortfilms.com, I'm constantly on the lookout for great ones to feature. While all of the Spanish films I've posted about are unique in their own way, more than a few have proven to be timeless and memorable to me.
As so, here's a list of some of the best Spanish short films I've so far watched and featured on the site. They're all readily available with English subtitles, plus are free to watch on either YouTube or Vimeo.
7:35 De La Mañana (7:35 In The Morning)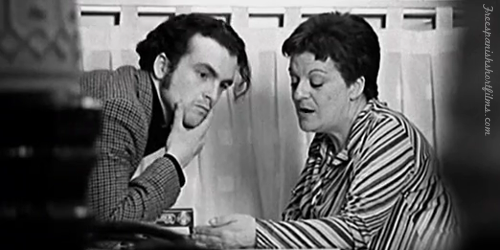 So you meet a cute girl who goes to your favorite coffee shop daily. What would you do to get her to notice you? Offer a few mumbled words of greeting while handing her a cup of her favorite joe, perhaps? Well, the guy in 7:35 De La Mañana takes it up a notch: he arranges for a flash mob to tell – no, sing – to her just how he feels.
I really like how this award-winning Spanish short film actually offers more than just a song-and-dance number. It's also got a veiled threat, helpless glances, and a bag of confetti. This movie can take you from surprise to amusement to utter sadness in just a span of 7 minutes, and what an exhilarating ride it can be.
Told in black-and-white, with the director Nacho Vigalondo himself singing as the lead man, 7:35 De La Mañana promises to delight and touch almost all your emotions, right before you have your morning coffee.
La Cabina (The Phone Box)
(36 minutes) [link]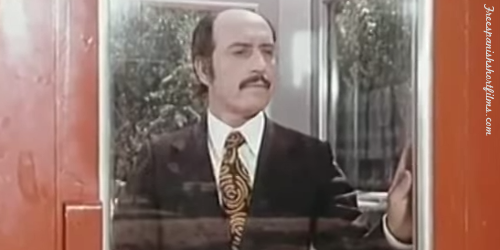 A shiny new telephone box is installed in the middle of the park. It looks innocent enough, until a man gets trapped behind its glass doors. It all seems very silly, until a team comes around to collect the phone box again. Will they actually help the guy get out?
La Cabina was made in the 1970s, and it is actually one of the older short films on this site. However, it's still one of the timeless yet spine-chilling movies out there. I suppose it's because it involves a supposedly everyday object, and it's set against a bright day. However, the horrors that await the man trapped between its see-through doors are psychologically terrifying and quietly panic-inducing.
This horror film may not be as flashy as others, but its simple direction and subtle hints give great impact and lasting chills. If you're in the mood for a ride with a poor guy stuck in the phone booth, La Cabina will give you just the experience you need, complete with its embarrassing humiliation and claustrophobic helplessness.
La Culpa (Guilt)
(12 minutes) [link]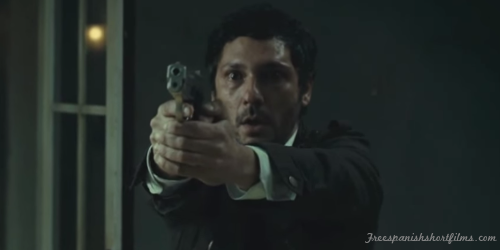 Imagine this: your wife just told you that she's pregnant. You happily share the news to your friend who just called on the phone, when a guy carrying your wife's purse runs past you. You hurry to your wife, only to see that she's dead. What would you do? Would you plan to kill her murderer yourself?
La Culpa tackles just this very idea. However, it has a very interesting way of showing the moral repercussions of killing someone in revenge: plenty of spiraling staircases, and doors leading to the same places. The dark imagery and repeated scenes only reinforce the horror and gnawing of how guilt can feel. As terrible it may be, the relief when it's all over feels definitely better, especially if coupled with forgiveness.
With carefully planned cinematography and gripping action, La Culpa is a great thriller in under 13 minutes. Watch this multi-awarded film if you are looking for an intense ride and a psychological mindfuck.
La Huida (The Runaway)
(10 minutes) [link]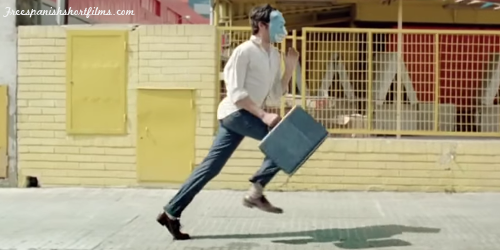 There's a bill on the floor. There's also a broken stop light. And then there's that young girl wondering what on earth is under the gray car cover. Are they all interconnected? What about the guy in the mask? Does any of this make any sense? Seriously: what exactly is this all about?
La Huida is one of those films that gives the viewer too many details right at the beginning. However, it does neatly tie everything up in the end, from the random passing ant to spilled hot coffee to the bright dog leash. It takes you from one piece of info to the next without a skip, then gently saunters into a musical journey of a guy with a briefcase. It's odd, it's silly, and it's undeniably enjoyable.
Garnering at least 70 awards internationally, La Huida is a film that promises mind-blowing deconstruction and beautiful cinematography. It's a visual treat with a hint of mystery and fun, just the film you've been looking for when you need something different yet entertaining.
La Migala (The Bird Spider)
(14 minutes) [link]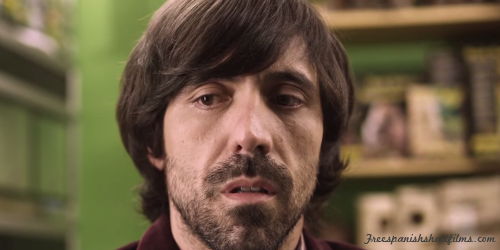 What would you do if the love of your life left you one day? To stop thinking of the hurt, you may just divert your attention to other things, like new lovers, luxuries, or vices. The man in La Migala took it one step further: although intensely afraid of spiders, he lets one of the more poisonous ones run free in his apartment.
This film is very intense. Besides watching the aching wretchedness of a brokenhearted man, you can also feel the fear of running into the spider at any moment. After all, the arachnid can come to him with a deathly bite any time, especially when his defenses are down. At any rate, as he gradually accepts the fact that the spider is a new part of his life, perhaps he will also learn to forget his heartbreak in time.
La Migala will make you forget about one hellish situation by introducing you to another. Relive your heartache and relish your arachnophobia with this 14-minute masterpiece.
Watch Them Now!
7:35 De La Mañana, La Cabina, La Culpa, La Huida, and La Migala are only a few of the best Spanish-language films I've seen. They all give a special twist or intensity to their specific genres, and they're guaranteed to give a viewer an great time.
What's best is that you don't need a lot of time to enjoy all these great films, since you can watch them in just one sitting. Also, they're all available to watch for free right now!
Your turn! Have you watched an amazing Spanish short film that I didn't mention in this list? Leave a comment below with your personal selection. And don't forget to add a link to the list-worthy Spanish short film, too.
Also, if you think this is a great list, why not share it with your friends on Facebook, Twitter, or Google+? You can also subscribe now to get my weekly updates for Freespanishshortfilms.com. Cheers, and enjoy!