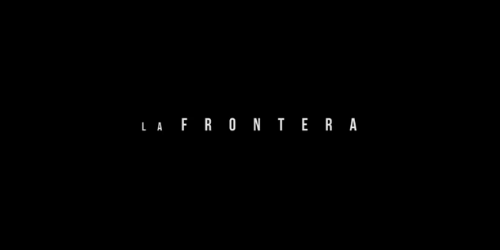 La Frontera centers on a recently deported married couple who are trying to find their way back across the Mexico-United States border. Will they reunite with the two-year-old daughter who's waiting for them?
The film is not easy to watch, especially since it deals with more than just deportation and immigration via the discerning eyes of the U.S. Immigration and Customs Enforcement (ICE). It deals with promising opportunities for young couples that are hoping for a better life, with the family members you want to protect, with a little girl waiting for her parents' FaceTime calls. It's a human face to the people who gamble their life to touch American soil, while carrying presents of stuffed dinosaurs and supposedly leaving behind their troubles in a country of turmoil.
As someone who has lived with and worked around other immigrants who have crossed the border (legally and illegally), I was particularly struck by this short film. It's sad, it's painful, it's real enough to mirror the stories I have been told by different people of various origins. It's horrible to watch, but fact is often stranger than fiction, and what the film depicts may just be milder than the story of one of your immigrant colleagues who struggle with ESL and work hard for their family.
(La Frontera is available on YouTube with English subtitles. Click here to watch a Venezuelan family fight for their survival in New York. Click here for another film involving your immigrant neighbors. And click here for a feature film from the studio that created The Motorcycle Diaries about two teens who are trying to illegally cross the border USA-Mexico border.)
---
La Frontera, on YouTube (English subtitles)
Directed by Woo Tony Joun & Daniel Marcha