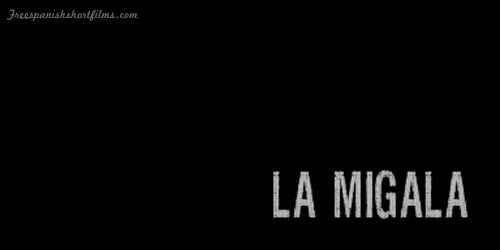 La Migala (The Bird Spider, in English) presents a rather unusual drama, one about a man who decides to forget that he lost his ladylove by letting his worst fear run amok in his apartment. Of course, he doesn't choose just any spider to distract him from his thoughts; he chooses a poisonous tarantula whose bite can possibly kill him at any time.
This short film is an incredibly intense drama in all of its 14 beautiful minutes. I just love/hate the thought of trying to forget a hellish situation by introducing oneself to another hellish situation. I suppose that losing a dear loved one can really give that much pain to a person, but to the point of challenging your personal phobias? Wow. Nice mood-setting music, too.
(This one's available in HD with English subtitles over at Vimeo and YouTube. Here's a film about a woman who tries to get over her own breakup by talking to a telemarketer. Or how about this other film about a loving couple that may be on the verge of a breakup?)
---
La Migala is also available on YouTube.
Directed by Jaime Dezcallar