Here are some of the online resources and what not I use for this website.
Blogroll
First off: these kind folks have added this site to their lists. Check them out!
A vueltas con E/LE – Helpful site on learning Spanish as a foreign language (Español / Lengua Extranjera).
How to Learn Spanish – Where I learned about the "telenovela method". Andrew's got lots of helpful info & links for learning Spanish.
SpanishConjugation.net – Easy-to-use resource to check out the different Spanish verb forms/tenses.
Spanish Tuition Surrey | Learn Spanish with Natalia – Natalia is a native Spanish teacher who can offer you her services in lessons and translation.
Blog de una Lingüista
juguELEando 2.0
Abriendo Caminos – This site is Doña Julia's resource for Spanish students and World Languages teacher colleagues.
On Films
Thriller Movies vs Horror Movies
*I occasionally have trouble classifying the films into certain genres. (Thus the many, many films under the Slice of Life.) I every so often check the link above for how to delineate thriller movies vs horror movies. (Oh, and just for the record: I try to avoid supernatural horror flicks if I could help it, but I nevertheless watch them so I might add them to this site. Still can't get over Mamá.)
On Spanish-language learning
The truth is, I'm still actively self-studying Spanish. I have a couple of books (and, of course, the short films I watch), but I also use a number of online websites, as noted below.

*Spanishdict.com is my current go-to Spanish-English translation website. Very handy.


*I love Duolingo. I love how it presents learning a language in the form of a game. (There are points, achievements, a leaderboard, and a social element – in case you're competitive.) I also love how they incorporate the visual, the written, and the auditory for you to learn. Best thing about it? It's free.

*After using the Duolingo app for so long (and actually reaching the cap), I looked for another app that could help me further my language studies. I'm so glad to have found Memrise, which has a ton of courses I can choose from to learn the language of my choice. Highly recommended, plus it's largely free. (They have a Pro version, though.)
The Telenovela Method at HowToLearnSpanish.com
*I actually started out really learning Spanish by watching telenovelas (Spanish drama shows). (I was having difficulty learning with just a couple of podcasts and some books.) When I've realized that English subtitles are not available online for all the episodes of my then fave show (boo), I shifted to short films instead. The link above will take you to a helpful resource for Andrew's "Telenovela Method" for learning the Spanish language.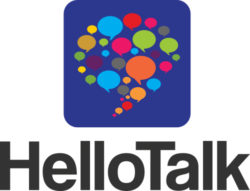 *Per my personal experience, I have learned that it can be hard to learn a language when you're the only one in your circles actively working on fluency in that language. Good thing there's an app like HelloTalk, which can instantly connect you to other people learning languages as well. You just choose the language you are learning (e.g. Spanish) and what language you are proficient in (e.g. English). Then you can browse through the app for someone with proficiency in the language you're learning (e.g. Spanish) while helping them, too. Click here for a brief overview of the app! Click here for the website.
Others

*I'm quite a newbie when it comes to web development and all, but thankfully NameCheap's interface is clean and very easy-to-use. (Unlike some other very cluttered websites.) I also love that they gave me free privacy for WHOIS when I bought this domain (yes, this freespanishshortfilms.com one), at least for my initial registrations. (Yes, the link is a referral link.)
*When I finally decided to get my own server space, I opted for A Small Orange. Not quite as big of a name  compared to others (at the moment, anyway), but I've heard really good things about them. I bought a plan there, and it's pretty good so far. (Here's my referral link for ASO.)