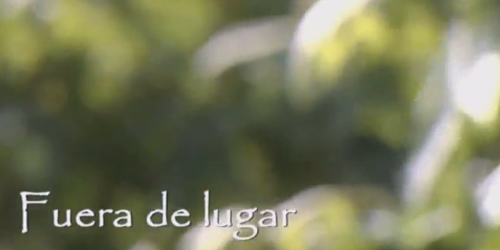 Fuera De Lugar (English: Out Of Place) centers on an old man dropped off by his daughter in a facility for the elderly. A sprightly young woman, who reveals herself as the director's daughter, immediately takes an interest in him, and they soon develop a very close friendship. But a few things will come up to tear them apart. Will their relationship survive despite it all?
This short film features brilliant acting from the cast, in which the famous Andrés Resino is part of. It gives us a look into the spark between an old man and a young woman, but it also shows the realistic side of growing old and lonely. In addition, the film provides us a simple look into the life of an old man in a nursing home, and the routines and visitors it involves. All in all, Fuera De Lugar is a touching story of an old man falling in love with again, and the sad truth of the things that come with old age.
Seeing the surreal presence of Trini around Emilio really made me so happy for them, even though the ending might have broken my heart a little. What about you? What do you think of Trini, Emilio, and their situation?
(Fuera De Lugar is available with English subtitles on YouTube and Vimeo. Click here for another story about an old man dealing with certain gaps. Click here for a film about an old man finding companionship in a younger woman. And click here for an animated feature film about some old folks in a nursing home.)
---
Fuera De Lugar is also available on YouTube.
Directed by Rosario Yubero