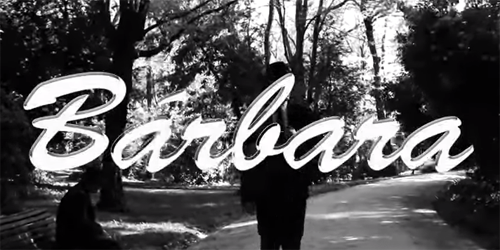 Bárbara begins with a man walking along the street. He takes the fancy of a certain woman who seems interested in something he has in his person. He dismisses them as wedding invitations, but she seems to know more about them, and the man himself, than a simple observer can know. She then mentions something about a special deal they can work on together, but only if he'll say yes.
This film, shown in black-and-white glory, is a nod to classic noir, complete with a potential femme fatale persona. The lure of a beautiful woman, the men in the fedoras, and the overall mysterious environment of the movie give the story a classic criminal flavor. Simple perhaps, but really quite intriguing. And thus, another is conned in the game.
I personally love black-and-white films, since I feel like actors had to be much more expressive then. There's something about how the lovely ladies of the olden times could just stare into the camera with such emotion in their eyes. What about you? What are your thoughts about noir and black-and-white films?
(Bárbara is available with English subtitles in closed captions on YouTube. Click here for another black-and-white film featuring a woman and a crime. Click here for a black-and-white film with a 1920s vibe. And click here for feature-length film about a guilty couple and a curious death.)
---
Directed by Tito Navas & Alejandra Rey