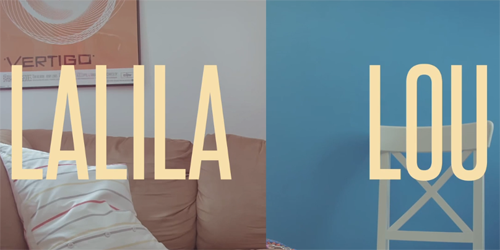 LALILALOU starts with a guy and a girl in different rooms. After a while, the guy starts to talk about Lalila, while the girl starts to talk about Lou. They mention how they may be currently frustrated at the other, but they soon reminisce about how they truly feel. After all, it can be confusing to be in love.
For me, this was a very enjoyable short film. The cinematography is good, and the scenes are very simple and clean. There's also something about how the two talk and use their body language to convey their message. It's really interesting how well they showed just how it feels to fall in love. Overall, this is a cute flick about how it feels like to place your affection in someone special.
I was quite able to relate to this entire film. After all, being love makes you go on quite a roller coaster ride. What about you? Can you relate to what these two feel, too?
(LALILALOU is available with English subtitles on Vimeo. Click here for a short movie about a guy wondering whether his girl loves him. Click here for a story about an old lady fighting for a love like the two people have here. And click here for a feature-length film with another two people talking to each other from separate rooms.)
---
Directed by Felipe Martínez