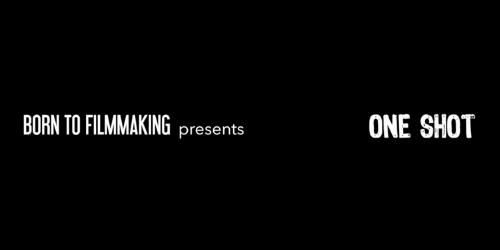 One Shot begins in a parking lot, and someone was just ordered to kill a man. The gunshot rings loudly in the background as a wailing woman is dragged into the other car. The gunman then takes the dead body and drives away. A few minutes after, a man on a motorcycle stops by the area, looking for someone. Are these men connected to each other? What exactly is happening in this car lot?
It's quite interesting to see how a single shot can trigger a series of events, no matter how disconnected they may seem to each other. Besides the fact that this film was probably shot in one go and in just one location, what also amazed me about this film was how everything seems to tie itself neatly at the end while still giving a curious mystery to the viewer. All in all, great film.
I like the use of perspective here, as well as how I felt very involved with the film, too. What about you? What did you think of the people involved in this little scene at the parking lot?
(One Shot is available with English subtitles on both Vimeo and YouTube. Click here for another masterful one-shot film. Click here for an experimental short film that takes two people 400 km away from the city. And click here for a feature film about curious events that crop up as a man tries to complete a film.)
---
One Shot is also available on YouTube.
Directed by Andrea Casaseca