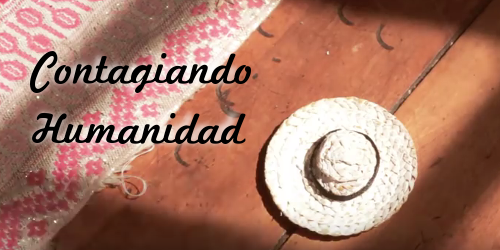 Contagiando Humanidad centers around an old man and an old woman. The old postman has long been delivering mail to the sweet old woman by the street. One day, however, he is invited into her home, and he looks into another world of colors, scenery, and puppets.
This short film may be about a cute love story between an old mailman and an old lady puppeteer, but it also introduces a special concept. It features Teatro Lambe Lambe, which is "essentially a form of puppetry or shape animation that takes place inside a confined but easily transportable space, usually a box placed on a tripod that, normally, one spectator would watch at a time." (Definition from here.) Between lovely landscapes of the city and handmade clothes, this film will show you the wonders of this interesting form of entertainment with puppets.
I've never heard of Teatro Lambe Lambe before watching this film, and I have to say it's quite interesting. What about you? What are your thoughts of this kind of puppetry? And what do you think of the two old people here who show us that we can find someone special at any age?
(Contagiando Humanidad is available with and without English subtitles on Vimeo and YouTube. Click here for a sweet film about old and young love. Click here for another film featuring puppets.)
---
Contagiando Humanidad, on Vimeo (no subtitles)
Contagiando Humanidad, on YouTube (English subtitles)
Directed by Camilo Farías