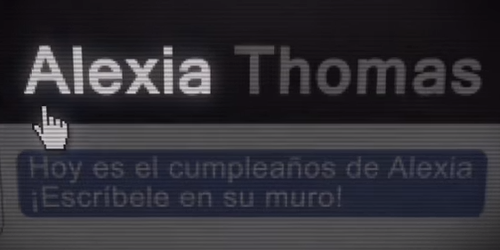 Alexia starts with a man looking over a girl's Facebook. It's her birthday today, but he's seeing messages of people saying they miss her. A little later, his girlfriend pops up in chat, and asks how he's doing. She then tells him to stop looking at his ex's page, and tells him that whatever happened was not his fault. Is he guilty, though?
This short film uses the power of social media to give quite a scare. Using Facebook is something a lot of us is used to, after all. This movie then harnesses familiar chat windows, photos, and friends to portray an unworldly feel. It's dark, it's haunting, and it's definitely one of the windows you'd like to close. Creepy and interesting.
How do you use Facebook? Have you ever used it to remember past memories? It can be nice to linger and all, but, for me, as fun as previous events and photos are, I'd honestly prefer to enjoy the present, while pushing for a bright future. I do enjoy scrolling down the News Feed though.
(Alexia is available on Vimeo and YouTube, both with English subtitles. Click here for a film about a guy using Facebook during a funeral. Click here for a horror story about real life abuse.)
---
Alexia is also available on YouTube.
Directed by Andrés Borghi