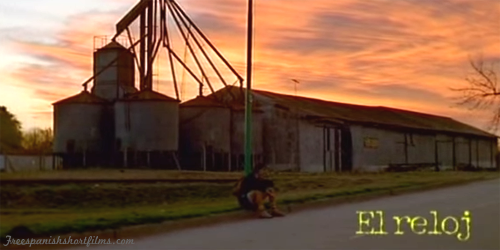 El Reloj (The Watch, in English) is about two teenage boys who are waiting at a bus stop. They talk a bit, and find that they know each other from that one double date with their respective girlfriends. They end up taking the same cab home, and one of them invites the other to his house. The other agrees.
This film actually seems to be full of dead air, though it does have plenty of curious glances and seemingly hesitant movements. It's not exactly a film that tackles a gay relationship, and yet, in a way, it does. This post at Celluloid Paradiso helped me understand what exactly is going on: ambiguity, sexual tension, and brief interactions. I guess being curious is always a good thing, but the part on whether or not to act on it is tricky.
(This is available with and without English subtitles. Check it out on Vimeo, YouTube, or Dailymotion. Here's a film about a guy trying to understand his homosexuality. And here's another film about a guy falling in love with his best friend.)
---
El Reloj, on Dailymotion (English subtitles)
El Reloj is also available with English subtitles on Vimeo.
El Reloj, on YouTube (no subtitles)
Directed by Marco Berger