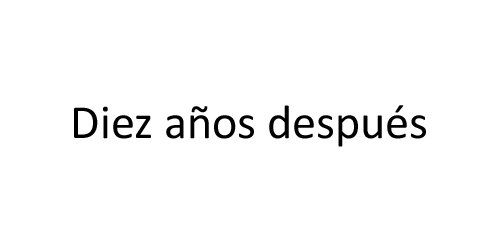 Diez Años Después (English: Ten Years After) is set on an ordinary day. One woman pulls out a cigarette to smoke, and a man almost immediately offers her a light. After a few minutes of silence, the two finally face each other and talk about how they've been smoking together for a long, long time.
This three-minute short film is amusing, but also quite realistic. How often have we been too afraid to talk to that person who shares the same ritual with us? However, besides featuring the love story between these two, this movie tends to poke some fun on the realities of being a smoker. Cute, funny, and short. All in all, adorable.
Have you ever wanted to talk to someone you've always seen but never talked to? I have definitely felt this way, and I sometimes regret it, especially when I never see that person again after. Ah, life.
(Diez Años Después is available with English subtitles on YouTube and Dailymotion. Click here for another guy who finally got the courage to speak to the girl in the cafe. Click here for an empty-but-not-empty conversation between two friends.)
---
Diez Años Después is also available on Dailymotion.
Directed by José Carralero