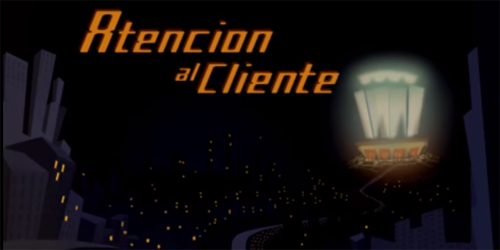 Atención Al Cliente features two particular characters: an old lady and her faithful dog. One day, she realizes that her dog needs more food, so she takes a trip to the store to get more. That is where the trouble starts.
This short film has a rather cool grandma who will do almost anything to feed her precious pet. I love how you can see here the dedication and love she has for her dog, while soaking in an interesting backdrop of a futuristic world. There seems to be a rather in-depth background going on here, but I suppose, even in the future, there will still be some people who will do anything and everything for the pets they hold dear.
I've helped my family take care of so many pets, from dogs to fish to lovebirds. However, I've always thought of our pets as precious, and personally did – and still do – what I can to keep them healthy for a long time to come. What about you? Do you have a pet that you'd do anything and everything for?
(Atención Al Cliente is available on YouTube. Click here for a simple story about a bird and a man. Click here for a short film involving running and robots.)
---
 Atención Al Cliente, on YouTube
Directed by Marcos Valín & David Alonso