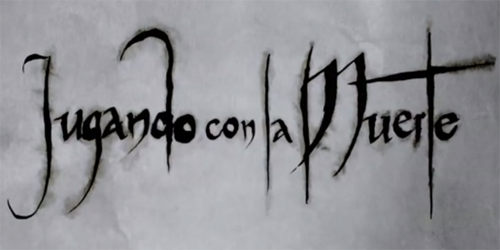 Jugando Con La Muerte (English: Playing With Death) begins with a rather eerie start: a man dies while jogging at night. A name is crossed off a long list, and Eusebio Martín seems to be next. Meanwhile, an old man lives with his family, and is made to rest early on account of his cough. He'll get an unexpected visitor in the night, and it is then that he starts to play with Death.
This is a great short film about a man trying to cheat Death. The draining of color and life in different scenes lent a curious ambiance throughout the entire movie. I also found it interesting that this played between horror and comedy and drama all in its 17 minutes, while remaining very enjoyable throughout. That ending is also quite memorable, and I like how it ended at such a note.
I don't think I'm personally ready for Death right about now. But, I do remember the few times when I felt a brush from Death's cold clutches. What about you? Have you ever experienced playing and/or cheating Death?
(Jugando Con La Muerte is available with English subtitles on Vimeo and YouTube. Click here for a film about a man trying to make a deal with Death. Click here for an animated short film about an old lady going after Death herself. And click here for an Academy Award-winning feature film about a man fighting for his right to die.)
---
Jugando Con La Muerte, on Vimeo
Jugando Con La Muerte is also available on YouTube.
Directed by Paul Urkijo Alijo