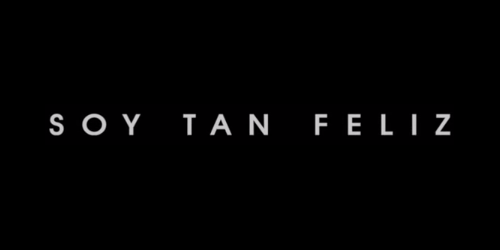 Soy Tan Feliz (English: I'm  So Happy) is the story of Fran, a woman who is struggling to finish her internship while taking care of her old mother. One day, she reluctantly meets with her brother, who has been trying several times before to reach her. He then asks her to consider what they should do if ever their mom's operation goes wrong.
This short film is beautiful, though a little sad. It shows the difficulties of taking care of an old parent, while juggling everyday responsibilities. There's also something to be said about the different emotions that were shown here in varying scenarios, like the times when Fran seemed to want nothing else but to forget about the harshness of life and just enjoy the moment. All in all, this is a very touching film that pulled on my heartstrings.
I've always admired people who manage to pull through despite having lots of difficult situations to face. Personally, I feel the only thing I can do sometimes is to be there for them, especially when they want to go and have fun after what seems like ages. What about you? Have you ever felt Fran's pains, or do you know someone who does?
(Soy Tan Feliz is available in HD on Vimeo, with English and French subtitles in closed captions. Click here for a film about a young man having a hard time while living with his old grandfather. Click here for a story about an old doctor worried about his sick son. And click here for an Oscar-winning feature-length film all about a mother.)
---
Directed by Juan Gautier