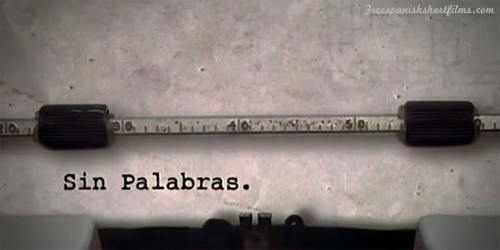 Sin Palabras (No Words, in English) is about a young man who is forced to spend some days with an old author. The old man seems aloof, and has some trouble using his old typewriter. After a while, the teenager offers to help the writer with his typing work, and the man hesitantly agrees.
This is a story that uses opposites to highlight and complement each other. It's very amusing to watch the pair converse and argue, just as endearing it is to watch how they both try to get along with one another. The generation gap – and pride, really – may need a big bridge to get over, but small steps really do help connect different people.
Have you ever had trouble connecting with your older relatives? Personally speaking, my grandmother has a lot of radical ideas about how life should be, but I know that she is always there for me whenever I need her, radical ideas aside.
(This is available with English subtitles on Vimeo. Click here for a film about a group of people with their own personal differences. And click here for a film about two people who are different allegedly because of their horoscopes.)
---
Directed by Bel Armenteros