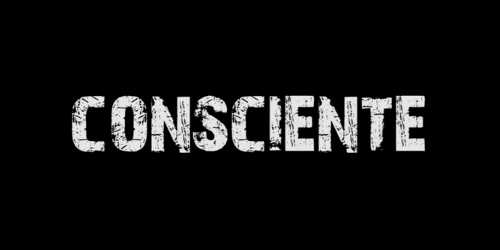 Consciente centers on a man named Pablo. He looks back at his memories, especially the ones about his girl and about how she broke up with him. In another place, two people are waiting in a room, and they are talking about how they're waiting for a woman to come. How do all these scenarios connect with each other? What will happen between the man and woman? Why are there images of a gun?
Notably, to add context to this film, here's its noted description:
In every decision we make, three parts of our consciousness come into play, and there are decisions that leave an indelible mark.
In 5 minutes, this film was able to go through the stages of emotions a person undergoes when making a difficult decision. There's always tension, hesitation, and getting lost in different thoughts, and this film shows each of these stages quite well. The images that are placed between frames also lend a mysterious overview of the affair. All in all, this is quite a ride, with an unexpected ending to tie it all up.
I know how hard it is to move on from different scenarios sometimes, and it can seem so bleak and hopeless while you're in that scenario. What about you? Have you ever experienced anything close to what Pablo here went through?
(Consciente is available with and without English subtitles on Vimeo. Click here for another film about a man delving too much in his thoughts about his relationship. Click here for a man who is reflecting about his life in Berlin. And click here for a feature-length film about what this man does after his girlfriend breaks up with him.)
---
Consciente, on Vimeo (no subtitles)
Consciente, on Vimeo (English subtitles)
Directed by Juanpa Ameneiros