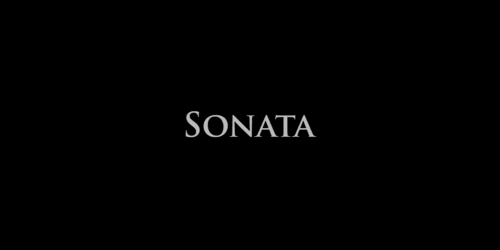 Sonata begins with a young child, brought into a world filled with people of different intent and desires. He grows up learning that man is driven by sexual desire in particular, and not endearing sentiments. With this in mind, he finds a woman, marries her, falls into the monotony of marriage, and notices her relationship with the man she's practicing a sonata with.
This short film is an adaptation of Leo Tolstoy's The Kreutzer Sonata, albeit in a more dramatic and rather personal way. With a striking monologue and beautiful close ups, this movie tells more with its characters' glimpses and smiles than its hinted dialogue. There's also a rather philosophical tone to this, especially when the actions fall and flash back to scenes of previous note – not unlike the change of tempo and emotion of a composition like Beethoven's. Overall, a well-done take to a story about a man, a woman, and a sonata.
I enjoyed this short film, from its music, to its cinematography, to its simple yet complicated dynamics. What about you? What did you enjoy about the film?If you've read Tolstoy's work, do you think it compared to the novella?
(Sonata is available with English subtitles on YouTube. Click here for another story about a girl's life set to a fugue. Click here for a film about a man dictating his colleagues' futures to the beat of his metronome.)
---
Directed by Jon Ander Tomás