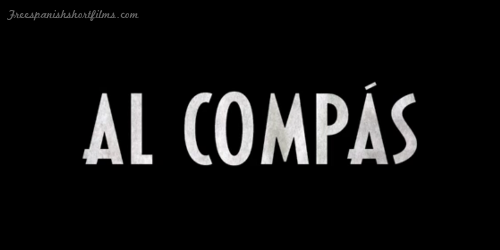 Al Compás (To the Beat, in English) presents a rather interesting scenario. There's a man in an office, and he has with him a few papers. He looks over each one, just like a conductor, and arranges the sheets for his convenience. With the stage set, he starts the metronome. Music plays, the door opens, and the actors come in one by one.
This is simply great. Not only are the musical pieces striking, but that each actor had a special song for them is amazing to behold. Moreover, the play of settings, light, and space gave a great view to the entire affair. Oh, and that ending? Surprising, yet simply marvelous. A great short film, overall.
If you're interested in how they made this film, here's a behind-the-scenes video.
(This is available on Vimeo with and without English subtitles. Here's an animated film about musicians, though this one is mostly about a gifted young lady. And here's a film with puppets on a stage.)
---
Al Compás, on Vimeo (no subtitles)
Al Compás, on Vimeo (English subtitles)
Directed by J. M. Asensio