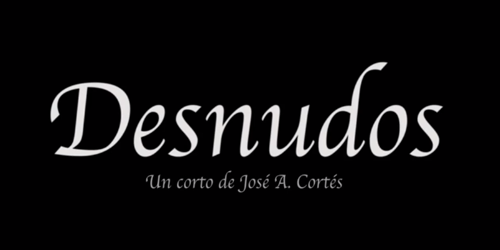 Desnudos revolves around Javier, a guy who is careful not to let his family know about his relationship with Fran, his boyfriend. Everything changes after his father discovers a compromising photo in his phone.
This short film uses nudity to present more than just the amorous photos lovers send each other. Rather, it uses these nudes as powerful imagery about relationships, power, and the freedom to be one's true self. Moreover, while Desnudos may seem to be about a man who is afraid of what his family may say about his sexual orientation, it also presents interesting ideas about empowerment and liberation. All in all, this is a moving film with a powerful message.
It honestly surprised me to find that this film was more than just a story about a man coming out to his family (and the consequences of having an uptight father), but I was pleased by it, over all. But what about you? What do you think of the relationships between Fran, Javier, and his family? What are your thoughts about Javier's supportive mother?
(Warning: NSFW due to nudity. Desnudos is available on Vimeo with English subtitles. Click here for a couple that feels guilty about being with each other. Click here for a gay couple that are talking about expanding their relationship. And click here for a popular feature film about 3 travelers discovering a lot of things about themselves by baring things between each other.)
---
Directed by José A. Cortés