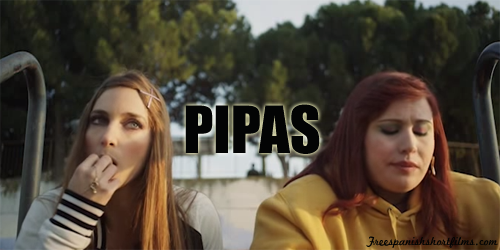 Pipas starts with two girls snacking outdoors. One of them starts talking about how her boyfriend may just be cheating on her. When asked why she thinks so, she says that it's because her man cried out "Pi!" post-coitus.
Honestly, this is just an amusing short film – one that even won some awards. It's amazing how such simple elements – secondary education, cellphone rings, a new hoodie – can give a unique spin to the otherwise mundane conversation between two women. Short, yet entertaining.
What did you think of the conversation between these two girls? I honestly had a romp at that ending.
(This is available with English subtitles on Vimeo and YouTube. Click here for another film about women talking about their men. And click here for a film about a man falling for a woman.)
---
Pipas may also be viewed on YouTube.
Directed by Manuela Moreno