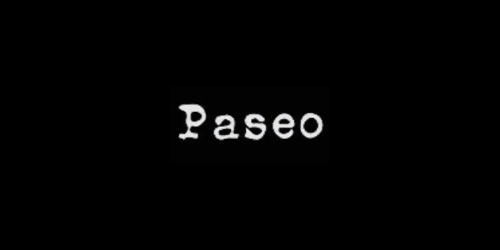 (Thank you to reader Laia for sending this one in! Have a short film to suggest? Submit it to me or contact me about it now!)
Paseo starts on a cold day. One man, a poet, is preparing a cigarette. Another man comes to him and asks him for one too, but the first man says it's the last one he has. They share the cigarette instead, and speak little. They then notice the man crying behind them, who says he's sad as he was never able to confess to a woman. The poet then comes up with a plan that may involve his lighter and a few carefully chosen words.
This Goya-nominated film, on the onset, seems like a simple and comedic tale of three men out in the wild. But, the last few words give a greater meaning to the entire film, placing a rather tragic air to the entire story. After all, this short movie finds its significance in the Spanish Civil War, at a time many people were accused and killed for what they allegedly believed in. All in all, then, this may seem like just a funny story, and yet it is full of humanity and simple pleasure, despite its inevitable end.
I did not expect such an ending for the three men, and so I felt quite a change in emotion throughout the film. What about you? What do you think of the poet, the peasant, and the wounded boy? And what do you think of their situation up there in the desolate mountains?
(Paseo is available on Dailymotion, YouTube, and Vimeo, with and without English subtitles. Click here for a film about another set of political prisoners, this time in modern-day La Tumba. Click here for another story set in the mountains, and involving boy scouts and a prisoner. And click here for a feature film about the Spanish Civil War, as seen through the eyes of an Englishman in the trenches.)
---
Paseo, on Dailymotion (no subtitles)
Paseo, on Vimeo (English subtitles)
Paseo is also available on YouTube without subtitles and with Japanese & English subtitles.
Directed by Arturo Ruiz Serrano