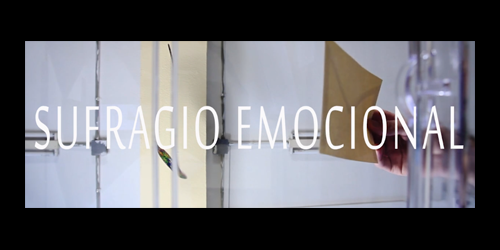 Sufragio Emocional is set in a precinct where people come to cast their votes. Many people have voted already, but one man in particular is having a hard time putting his ballot in the box. While fitting Spain's 1978 Constitution in the ballot box is indeed part of his right as a voter, he's holding up the line by taking too long. Will he ever be able to cast his vote?
This short film is one that takes a humorous look into the political rights of Spanish citizens today. Told in a humorous tone and with leading dialogues, this film shows perhaps some of the things Spaniards criticize about their government – a few things that many other citizens in other governments may criticize about theirs, too. Nevertheless, the right to free speech is something most of us have, and there's nothing wrong with exercising what rights we do have as citizens of our respective countries.
I found this film funny, and quite relevant in terms of what I may think of my own country's government, too. What about you? What did you think of how the man exercised his rights in the film?
(Sufragio Emocional is available with English subtitles in closed captions on Vimeo. Click here for another short film that does a critique on political dynamics in 1960s Cuba. Click here for the alleged story of political prisoners experiencing white torture in La Tumba. And click here for a feature-length film about a man who tried to change his country's political arena.)
---
Directed by Sergio De Vega