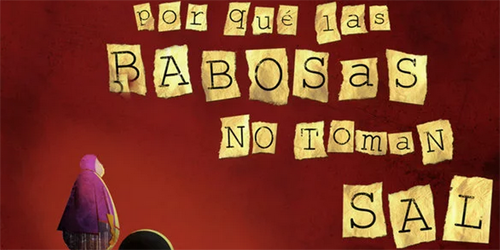 Por Qué Las Babosas No Toman Sal starts with a man trying to make a script. He's trying out something dramatic, something different from his usual screenplays. However, due to many concerns, he is pushed to write something more "commercial", a film that will be a financial success. He is given plenty of ideas: a robot army, a giant insect, and a superheroine. He does what he can to make something "fresh" and "unique".
This film is a rather sardonic look into many things: the difficulties of a scriptwriter, the challenges of daily life, and monetary pressures. It's amusing, mostly because each scene is reminiscent of everyday scenarios, and this may even attempt to break the fourth wall, too. The animation used here is always fairly interesting, and the characters look very much like caricatures in their own right. However, I think we can all relate to the villain, a truly evil and scary one indeed.
A lot of themes touched me here, from the art versus commercial note, to signing contracts that may end up badly for the person who signs it. What about you? Was there anything here that particularly struck you?
(Por Qué Las Babosas No Toman Sal is available with English subtitles on Vimeo. Click here for a story about another creature that terrorize towns. Click here for a short flick about a robot invasion. Click here for a feature-length documentary about what it's like to be a screenwriter.)
---
Por Qué Las Babosas No Toman Sal, on Vimeo
Directed by José Corral