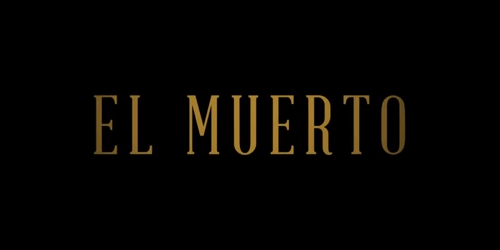 El Muerto starts with an old couple, who seem to have a visitor late at night. Not knowing what to do, they call up the police. Two men in a car come up, and one of the men introduces himself as a detective. The old man and woman then relate the story of how they are concerned about the visitor upstairs, especially since he looks very much like their dead son.
This movie may be confusing at first, especially since there seems to be much mystery surrounding the supposed dead man. The curious lines of the old couple, plus the odd gestures of the man in the car, all help to give a baffling air towards the entire thing. Nevertheless, with overlapping scenes and just a few lines of dialogue, this film was able to pull off an interesting story about a dead man, and the circumstances that may have placed him as so. Bravo.
(Interested in the behind-the-scenes for the film? Check out the director's video on Vimeo.)
I don't quite know how'd I react if I met someone I believed as dead for seven years. I would probably be very curious and ask a lot of questions, but only after screaming my head off. What about you? How do you think you'd react if you met with a similar situation?
(El Muerto is available with English subtitles on YouTube.  Click here for another story about a man who may have also just died, but who is meant for purgatory instead. Click here for a film featuring a man involved in an unusual crime. And click here for a feature-length film about a man looking for his vanished children.)
---
Directed by Franco Finocchiaro
(Thank you to reader Randy S. for letting me know about an updated link to the film! Any corrections/comments/suggestions for the site? Do contact me about it now!)