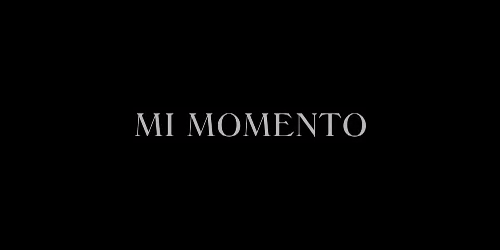 Mi Momento begins with a woman singing Whitney Houston's I Will Always Love You. Her man looks at her with a smile, and she goes about, continuing to sing. Just when she hits the chorus, the guy joins in, and she stops. She then asks him what he's doing, obviously annoyed.
This micro-short film may be a simple look at a probably silly discussion between a couple, but the acting is great. (The actress here even won a prize for it.) The little fight itself is amusing, with the endnote quite a surprise and rather dramatic. All in all, this is a cute flick that makes you think twice before joining someone singing their heart out.
I can really relate to this film, since I myself love to sing at random moments – and particularly love karaoke. I don't think I'd react that way, though, if someone joined me at the chorus. What about you? What would you feel if someone suddenly joined you just as you were having your moment?
(Mi Momento is available on YouTube with English subtitles. Click here for another film about a couple having a rather serious discussion. Click here for a story about a couple that isn't talking to each other after a fight.)
---