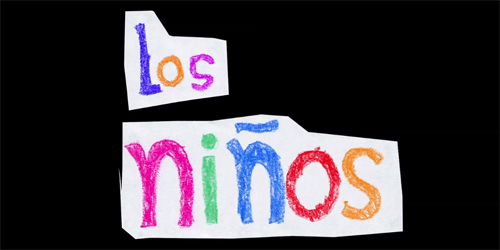 Los Niños starts with a guy and a girl in a cinema. They poke fun at the films they have watched, and settle in before the movie starts. We then see the same couple in an apartment they share, and they are getting ready to go out. They will leave as soon as she's done with the pregnancy test.
This film paints a picture that rings quite true in the world today, especially when it is not uncommon for people to indulge in their passions, no matter what their age may be. It's interesting, however, to see how the introduction of a pregnancy can change people, and make them assess their lives and relationships. It's as if it's a test to know just how childish or childlike the people involved are. Also, I like how this film is a quiet nod to nerds and film lovers everywhere. May you all find a partner to share chocolate with in a movie theater.
A pregnancy can indeed make or break a relationship, especially when the parties involved don't seem mature enough to handle such a responsibility. What about you? What did you think of Daniela and Gonzalo's relationship, and the possible pregnancy?
(Los Niños is available with English subtitles on Vimeo. Click here for another couple that may need to deal with a pregnancy. Click here for a stranger who's worried about a pregnant woman. And click here for a critically acclaimed feature film about a pregnant 14-year-old.)
---
Directed by Gonzalo Ladines