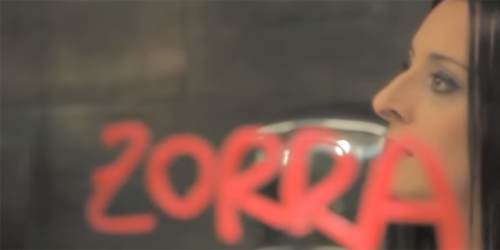 Zorra begins with two women getting ready for their shifts. They have a simple conversation, which then drifts to how one of them discovered their mom in bed with a guy last Monday. She says that she shot them after she found out who the guy was – a man named Jorge.
This is a short but fun film about the secrets we keep from each other, and the supposed consequences of keeping those dirty little secrets. There's also something to be said about relationships and affairs, but let's keep those in the bedroom and out of the camera's view, shall we? Not that we'll ever be able to hide it from them, though.
I initially thought that the sounds and music was weird, until I realized how those sound clips fit in the whole scheme. What about you? What did you think of the story between the two women, and the endnote of this film?
(Zorra is available with and without English subtitles on YouTube and Vimeo, respectively. Click here for another film with women talking about a man. Click here for two women talking about a man and Pi. And click here for a feature film about a woman dealing with many kinds of relationships.)
---
Zorra, on Vimeo (HD, no subtitles)
Zorra, on YouTube (English subtitles)
Directed by Juan Lahoz Rallo