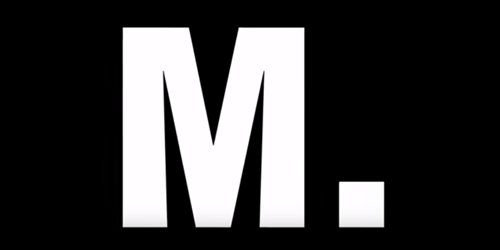 M. is about a man whose lifestyle revolves around sleeping with as many partners as possible. He never lets them kiss him on the lips though, no matter how intense things get. He has a friend who loves him and a family that supports him, except for a father figure who seems to look at him with leery eyes. One night, he encounters a different kind of partner, and things seem to just snowball from there.
M. is interesting in that it's quite a realistic look into the life of a promiscuous gay man with a curious reason behind his lifestyle. Behind many sexual partners, downed drinks, and HIV tests, there actually lies a vulnerable man with a vengeful heart. This film actually touches on many emotions and scenarios, all of which are as real as can be. All in all, this is quite a gritty film featuring a patient man and the lengths he goes through to keep up a dangerous lifestyle.
This film pulled on my heartstrings, especially when it is revealed that all is not as they appear. What about you? What do you think of M., his lifestyle, and the reason for his active sex life?
(M. is NSFW and available on YouTube with English subtitles in closed captions. Click here for another man looking into a unique relationship. Click here for the story of another man who's after revenge.)
---
Directed by Rocke Killingan