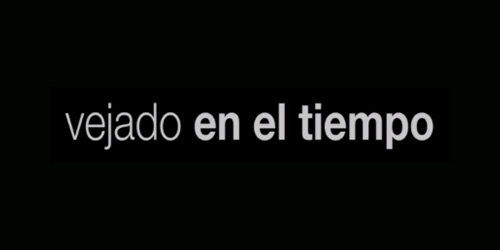 Vejado En El Tiempo starts out with a man making out with a woman in the street. He invites her to his place shortly after, and after some time in bed, she expresses her dissatisfaction over his performance. Shortly after, we are brought back to the first scene, where the two were making out in the street, and it progresses up until the woman yet again expresses her dissatisfaction. This continues and repeats until the woman ends up begging him for more. One day, however, he bumps into a special girl, a girl who can do the same thing he can.
Vejado En El Tiempo is a curious film that delves into the nuances of relationships through the eyes of a couple of time travelers. Time travel in itself is interesting, but to use it to predict or, perhaps, improve a relationship is something this film demonstrates quite effectively. All in all, this is a fun film that features two people who can travel in time and who want to have the perfect relationship by avoiding the bad parts, but who end up with rather interesting results instead.
I personally believe that relationships are strengthened through connections that have weathered both the good and bad times. What about you? What do you think of Carlos and Laura? Would you have tried to do the same things Carlos did?
(Vejado En El Tiempo is available with English subtitles on Vimeo. Click here for the story of a man repeatedly given the opportunity to save his future life from a girl. Click here for a man who wants to go back in time to prevent himself from doing something stupid.)
---
Directed by Raúl Navarro | Vejando En El Tiempo, on IMDb