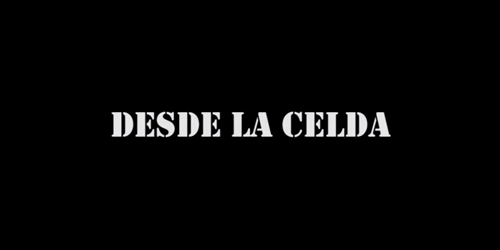 Desde La Celda centers on a man in solitary confinement. While giving us some curious information about the Spanish government's take on imprisonment, we see the prisoner live his daily life in his lonely cell, isolated from the rest of the world. Will he ever find the will to keep on living?
There's something troubling about how the lack of social connection can break us so. After all, humans are social creatures, and thus depend on each other to survive. To see the man here be broken down by the lack of such stimulation is heartbreaking, but it's a reality many face today. All in all, Desde La Celda is quite a simple but moving film with a heartfelt message, but also with a hopeful endnote.
I was more than a little saddened by this short film, and my heart goes out to all the people who have to endure such punishment. (This short also reminds me of a cult classic about a man who was made to live by himself in a hotel room for 15 years.) What about you? What did you think of the man in solitary confinement?
(Desde La Celda is available on YouTube with English, French, and Galician subtitles. Click here for another film about men in solitary confinement in La Tumba. Click here to listen to a man trying to vote with the Spanish constitution.)
---
Directed by Javier Guerrero