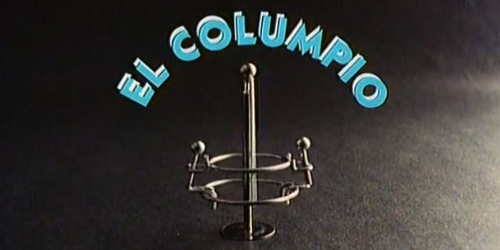 In El Columpio (English: The Merry Go Round), a man and a woman are waiting for the train in a deserted station. Through their thoughts, we find out that they seem interested in one another, despite being complete strangers. They try to show their intent, but their signals seem to be misread. Will they ever be able to share their feelings for one another?
This film is a comedic but quite real take into what goes on in the heads of people when they find someone they really like. It's funny to watch the two give out signals that are missed or totally misread, but I suppose that is just how it is in the game of love. All in all, El Columpio is a fun film about the hesitations and ridiculous things we do to get the attention of someone we find interesting.
While I laughed several times over this film, I undeniably found myself in these characters, especially since I take public transportation often and see an interesting cutie now and then. What about you? What do you think of the two characters in this film? What would you have done in their places?
(El Columpio is available on YouTube, Dailymotion, and Vimeo, and with subtitles. Click here for the story of two strangers who've waited for each other for a long time. Click here for a man who goes back in time to react perfectly to his partners. And click here for a feature film that has different people in different love-related scenarios.)
---
El Columpio, on YouTube (no subtitles)
El Columpio, on YouTube (English subtitles)
El Columpio is also available with Spanish subtitles, and on Dailymotion and on Vimeo.
Directed by Álvaro Fernández Armero